City of Mauguio Carnon and the Municipal Tourist Office
The City of Mauguio Carnon has always supported the sports clubs in its municipality. The municipality and the Tourism Office have defined a strategy focused on the  promotion of water sports, as an axis of territorial promotion to create a tourist destination around these disciplines. Therefore, the event was born from a shared desire with the Yacht Club of Mauguio Carnon to offer an event focused on current practices, in line with the history of Carnon, which saw the establishment of the first kite surfing practice site in the 2000s.
The sports department is fully involved in the management and coordination of the Carnon Wingfoil Event.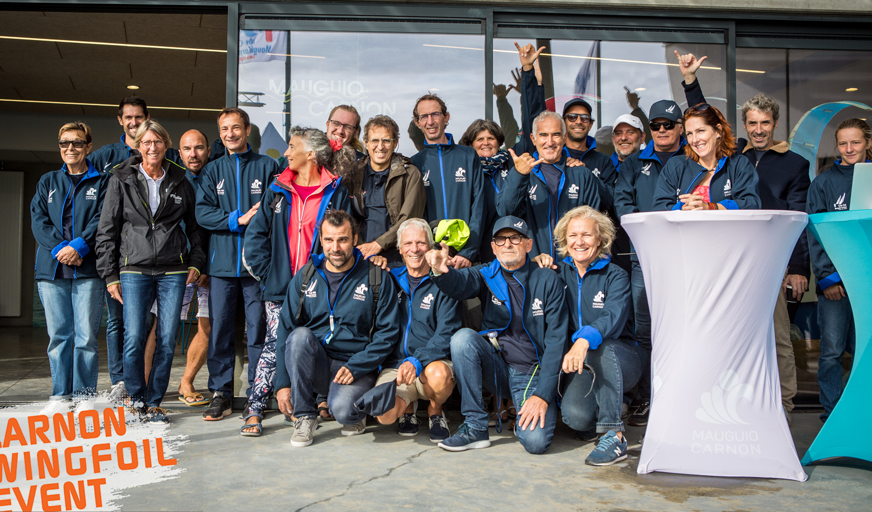 Yacht Club Mauguio Carnon
The Mauguio Carnon Yacht Club has developed since its creation in 1988 a strong dynamic around the training of young people and regattas. Following the evolution of boating, he has naturally turned in recent years to foils in windsurfing and wingfoiling.
Organizer of the event in partnership with the town hall of Mauguio Carnon and the tourism office of Carnon, the whole club takes part in this beautiful project.
Structure that welcomes athletes under the age of 19, wishing to move towards a dual school/sports project with reinforced monitoring of 4 to 5 training sessions/week.
The best will return to the "Pôle Espoirs" of Carnon to navigate the high-level federal access series. By providing volunteer athletes and equipment, the RTC Occitanie is an actor in the Carnon Wingfoil Event.